"The success of the Foundations movement is wholly due to the innovative spirit of our Emergency Medicine leaders and learners and their willingness to experiment, contribute and grow."
Kristen Grabow Moore, MD, MEd
FoEM Creator and Executive Director
In only a few years, Foundations of Emergency Medicine (FoEM) has fundamentally changed how we teach resident physicians.  Our content has tripled.  Our contributors are nationwide. Our movement has impacted more than 200 EM residency programs with expanding use internationally and for new learner groups. 
We remain committed to our mission of creating an open-access, collaborative, and comprehensive curriculum.  We have and will continue to provide this for free.  
All of our curricular content is crowd-sourced and relies on a substantial volunteer effort by our leadership and contributors.  To maintain the quality of our content and to invest in new ideas, we need your support.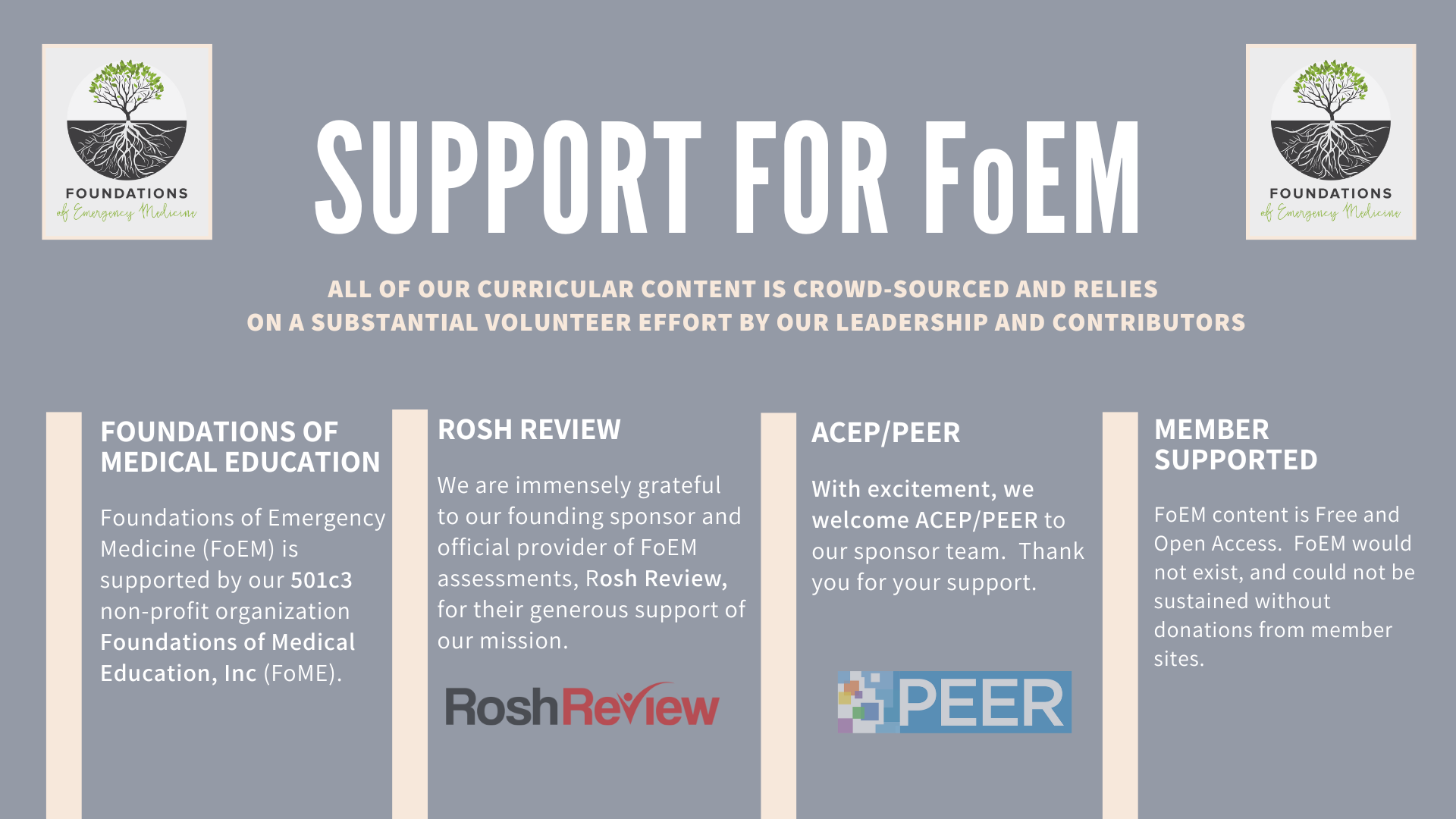 Funding Support
FoEM would not exist, and could not be sustained, without funding to cover operational costs.  We are asking for capable programs to invest in our mission and ensure our sustainability.  If you or your program find value in our work and have the means, we'd appreciate a financial contribution from your program.  FoEM Mission Member Programs will be recognized on our website at three levels: FoEM Supporter, FoEM Sustainer, and FoEM Champion.
You may use the QR code below or the following link to make your contribution.  Mission Membership link:  https://gofund.me/9209089c  
If you are unable to contribute immediately or at the levels noted below, we welcome any support as soon as you are able.  
FoEM Sponsors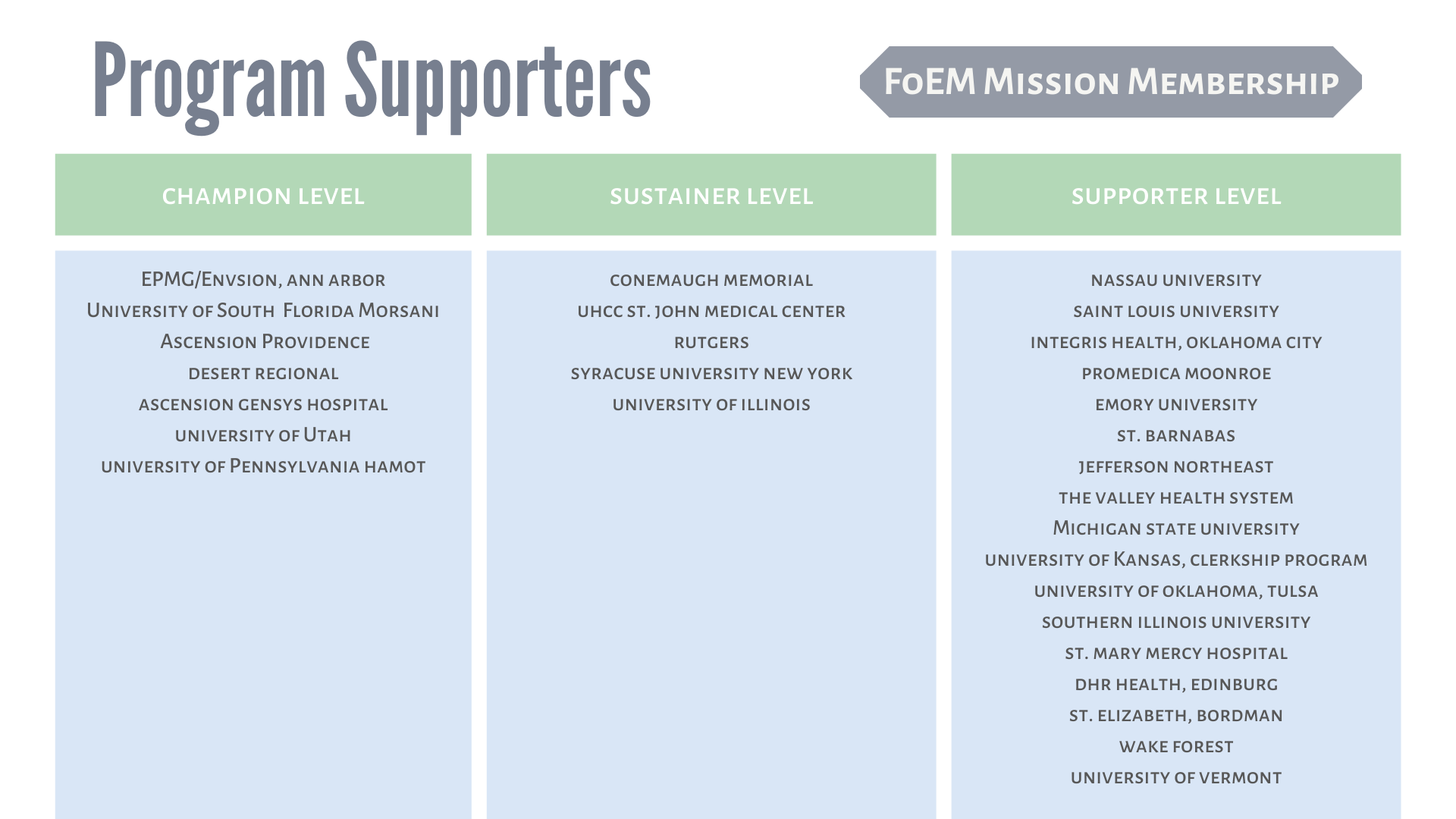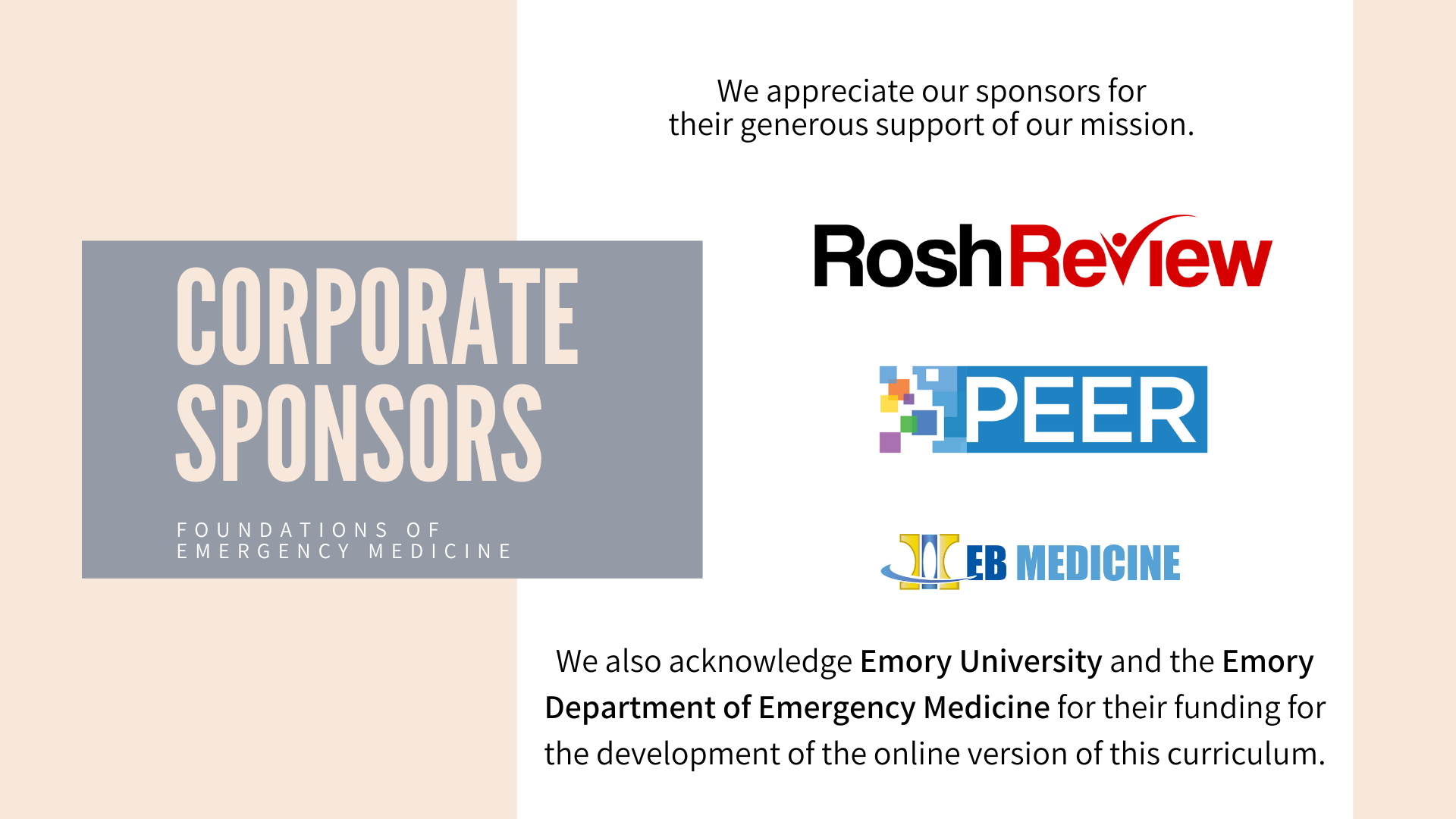 Join Leadership
FoEM Leadership Positions & Role Descriptions
The Foundations endeavor is only as strong as the members who make up our team.  Members of the FoEM Leadership Team have the opportunity to collaborate and network with educational innovators from around the country, benefit from mentorship and build medical education scholarship. 
We will be recruiting for our core leadership team over the coming months.  However, Team Foundations periodically has leadership positions or curricular development and process improvement projects that would benefit from immediate site leader or learner perspective and engagement. If you are interested in being contacted with opportunities as projects arise, please complete one of the forms below.
FoEM Leadership – SITE LEADER Interest Form
FoEM Leadership – LEARNER Interest Form
If you have any questions, feel free to reach out to Admin@foundationsem.com
Grow roots.  Stand tall.  Branch out.  This is how we cultivate learners in Emergency Medicine.
Join the Foundations movement.